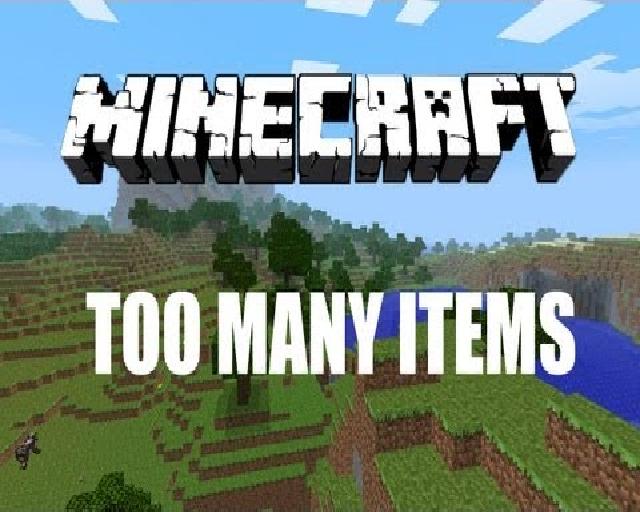 Too Many Items is a modification for Minecraft 1.3.1 for both Single and multiplayer. It allows the player to instantly obtain any item or block right into your inventory. You must have moderator, admin or above privileges to run TMI Mod. Too many Items mod not only gets you items but it also lets you change in-game weather (for e.g. toggle day/night)
Description: Minecraft Items Modification tool
Author: Marglyph
Compatility: Supports Minecraft 1.3.1 only.
Release Date: August 1, 2011
Filesize: 58kB
Download Too Many Items Mod:
TooManyItems2012_08_01_1.3.1.zip (mirror 1)
How to install Too Many Mods on Minecraft 1.3.1:
For Windows users:
– Download the Too Many Items mod from the link above.
– Go to Start -> Run -> type %appdata% and hit enter.
– Open the .Minecraft folder
– Open the bin folder
– Open Minecraft.jar with compression tools (like WinRar or 7-zip)
– Delete the META-INF folder
– Open the Too many Mods downloaded files.
– Drag the files into Minecraft.jar folder
– Now, Open Minecraft, start a new world and press 'O' and 'I' to open/close the item menu.
If you are having any troubles or errors while installing mods please post a comment.