CraftGuide is modification for Minecraft that provides comfortable crafting methods inside the game. It is inspired from Risugami's Recipe book mod, it gives you quick guide to craft every item present in Minecraft (also the ones added by mods). You can easily navigate through hundreds available items, filter the recipes by their item requirements and much more.
Description: An inventory item crafting guide mod for Minecraft
Author: Uristqwerty
Filesize: 300~ KB
Last Release date:
Compatible: Forge on Windows, Mac, Linux.
Download CraftGuide Mod:
For Minecraft 1.7.10:

For 1.7.10 – (Direct) CraftGuide-1.6.8.2-forge.jar
CraftGuide Mod Changelogs:
More GregTech machines
Performance enhancement with GregTech and text searching
Bugfixes
A little more network code for BWR.
Screen Shots: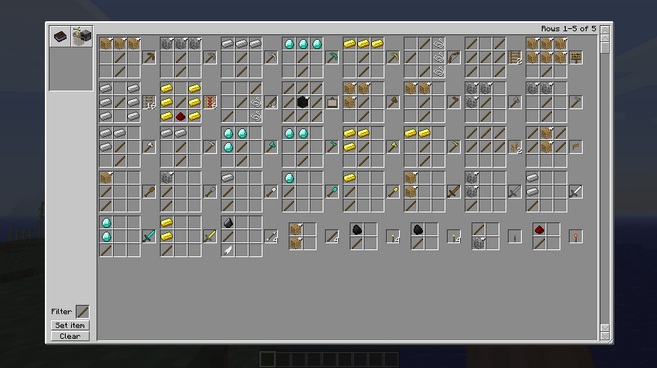 How to install CraftGuide Mod for Minecraft
Download and install Minecraft Forge API. Run the game once to complete its installation.

Download this mod zip file, go to /.minecraft/mods folder. Put the zip file there. Launch Minecraft
So guys have fun playing Minecraft with this mod. Don't forget to comeback here and check the latest updates of your favorite game.