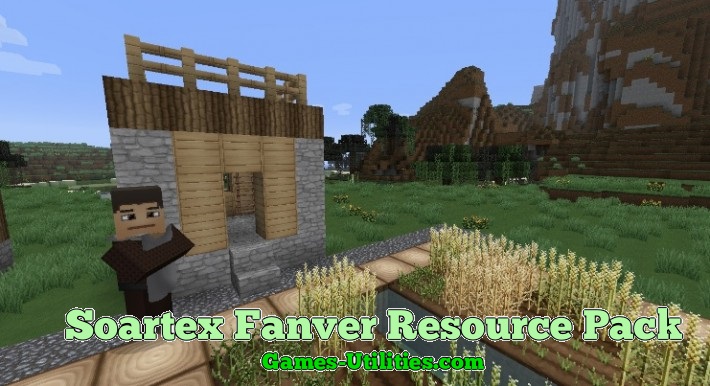 Soartex Fanver Resource Pack for Minecraft 1.9.1/1.8.7/1.7.10 is one more delightful texture pack. Soartex Fanver is a lightweight texture pack which improves texture quality within the game. It has support for several Minecraft mods and comes with a resolution of 64x. Soartex Fanver has already gained a handsome reputation by it's simple and realistic textures.
Description: A simple custom pack for Minecraft to improve in-game texutres.
Author: Soartex Fanver
Last Release date: 
Filesize: 20~ MB
Compatible: Windows, Mac and Linux
Download Soartex Fanver Resource Pack
For Minecraft 1.9:

(Modded Universal): Soartex-Fanver-Modded-1.7.x.zip 

(Vanilla):  Soartex-Fanver-Vanilla-1.9.x.zip

For Minecraft 1.8.8:

Soartex-Fanver-Modded-1.8.zip  (21st October 2014)

Soartex-Fanver-1.8.zip  (12th December 2014)

For Minecraft 1.8:

For Minecraft 1.8:

For Minecraft 1.8.7:

For Minecraft 1.7.4 and 1.7.2
How to install Soartex Fanver Texture Pack in Minecraft:
Download and install/use OptiFine HD or MCPatcher HD Fix
Go to Start Menu > type %appdata%/.minecraft and hit enter
Go to resourcepacks folder
Download Soartex Fanver TP and move the zip file to Resourcepacks folder
Launch Minecraft and check!
So folks enjoy playing Minecraft with Soartex Fanver Texture pack and keep coming here to check the latest updates of your favorite game online.